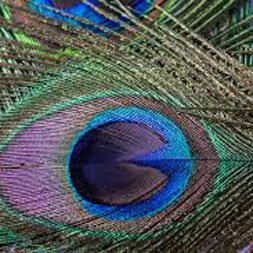 anatomy, part 3: what's color got to do with it?
Caitie's love of purple had to be the starting point for her color palette, but the specific direction took a little more digging.

Amethyst and topaz?
"Too contrasty."
Eggplant and pumpkin?
"Too much like my sister's wedding."
Mauve and taupe?
"Too meh."
Plum and teal?
"YESSSS! Those were the colors of the teacup Curt proposed in!"

Okayyy … wait. What?

"I knew when we planned our trip to Disney World that that's where I wanted to propose," Curt explained. "I spent two whole days wandering around with the ring in my pocket, trying to find the right spot, the right moment.

"So there we were in the Magic Kingdom, and Caitie wanted to go on all the rides she'd missed as a kid — It's a Small World, Haunted Mansion, Pirates of the Caribbean. By the time we climbed into a teacup on the Mad Tea Party, it was already dark, the fireworks had started, and 'When You Wish Upon a Star' was coming out of every speaker in the park. The cup started spinning, I started talking … it just seemed like the right combination of whimsy and schmaltz."

Plum and teal for starters then, with the occasional pop of apple green for contrast.

Knowing Caitie specifically wanted to avoid a "matched set" of bridesmaids, we then looked to her peacock feathers for further inspiration. Lapis for one of her girls, indigo for another, ultra violet for a third; bronze and aubergine for the moms.

Of course the palette informed the dresses, the linens, and the florals, but we also worked it into every aspect of the day to ensure a cohesive look.

We chose violet ink on parchment for the invitations, stuffed them in teal envelopes and closed them with bronze sealing wax.

She tied her fan-style programs with three different widths of plum, teal and apple green ribbons, and ditched the standard crinoline petticoat recommended for her A-line gown in favor of 64 yards(!) of gathered purple tulle.

And then we sent Curt out to find turquoise pie plates for their dessert display.